This is my mini-library...
But I'm not really much of a reader. I just got addicted to buying books a long time ago...
Faith/ Christianity/ Catholicism: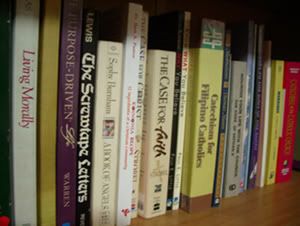 Fiction: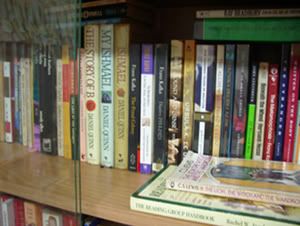 Filipiniana:
Education:
Philosophy:
Psychology/ self-help:
And of course, the (dreaded) nursing books: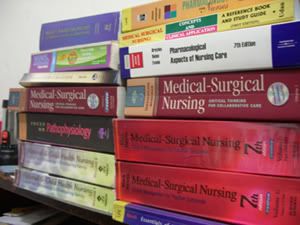 I also have a kind of "virtual library" (ebooks, audiobooks, BBC radio dramas and audio lectures) in CDs and in our PC... There's just so much stuff I've already collected that it overwhelms me... I don't know if I can ever find the time to listen to all of them...